Crystal Glassware
Romanian Crystal Glassware
Authentic Romanian Glassware, hand blown, hand painted glassware and stemware made from 100% lead free crystal imported from Romanian. Featuring the famous Milano collection with a cobalt blue swirl design simulating a "stained glass" look.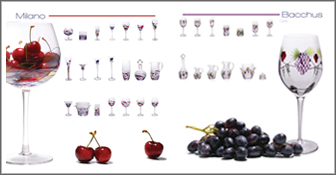 Romanian Crystal Glassware


Ravenscroft Crystal Glassware: Ravenscroft Crystal is clear hand blown 100% lead free crystal with nearly 30 different styles. Ravenscroft combines the qualities of old-world European craftsmanship with a modern understanding of how the shape of a wine glass can significantly enhance the tasting experience.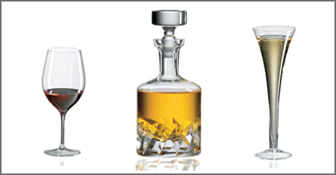 Ravenscroft Crystal Glassware


Rolf Crystal Glassware: Rolf glass was founded in 1981 and is made in the USA near Pittsburgh, Pennsylvania. They are a market leader of high-quality glassware with unique cut glass patterns etched or engraved in popular designs of starfish, seashell, dragonfly stemless tumblers or seahorse wine glasses to name a few. Rolf glassware is dishwasher safe and durable enough for everyday use while elegant enough for the most sophisticated dinner party.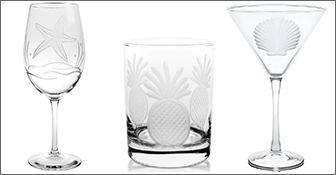 Rolf Etched Glassware