Who is Preciosa Crystal

The name Preciosa is derived from the Spanish word 'precioso' meaning "precious, beautiful or lovely". In the case of Preciosa's beautifully cut brilliant crystals the meaning would be "precious crystal".
Bohemian Crystal or sometimes referred to as Czech Crystal represented the world's highest quality lead crystal glass. Of course while there are others that share in this prestigious position, you will find Preciosa Crystal to not only have the same standard of excellence and perfection in craftsmanship but also great value.
Preciosa Crystal is a world leading producer of cut Bohemian crystal, specializing in the production of machine cut chatons, beads, stones and other fashion jewelry components of top quality and in a broad variety of shapes, colors and sizes.
Preciosa produces crystal trimming chandeliers as well as contemporary decorative lighting fixtures. It also prepares custom-made lighting fixtures for a wide range of prestigious buildings such as theaters, hotels and luxury palaces. The chandelier making tradition dates back to 1724.
In addition to fashion jewelry components and chandeliers, Preciosa also creates elegant exclusive fashion jewelry and exclusive crystal figurines and gifts which they export to many countries worldwide.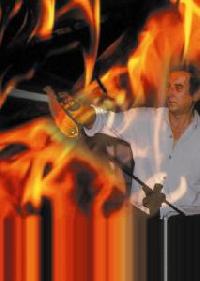 Preciosa company
headquarters are in Northern Bohemia, a region in central Europe located in the Czech Republic with hundreds of years of glass making tradition. As early as in the 16th and 17th century, precious and semi precious stones were cut in Northern Bohemia.
At the end of the 18th century, Northern Bohemia witnessed the spread of the production and cutting of lead crystal, a material introduced by jeweler Joseph Strasser of Vienna. Manual work was gradually replaced by the technology of fashion jewelry stones machine cutting - this procedure was well-known in Northern Bohemia already at the end of the 19th century and it became widespread in the early 20th century.
The Preciosa brand was first registered in Bohemia in 1915 and the Preciosa company was officially established on April 10, 1948.
Thanks to its versatility, broad research background and substantial technical capacity, Preciosa Crystal gradually became a key supplier on the world's fashion jewelry scene and its production portfolio continually broadens with new fields of industry in pursuit of a clearly set goal:
To become a world top-notch quality enterprise in crystal glass processing and an enterprise with lasting prosperity.
Preciosa's crystal combines traditional craftsmanship, modern glassmaking technologies and unique artistic design, to create exclusive, timeless, cut bohemian crystal.

Preciosa is committed, through teamwork and partnership, to build the Preciosa brand worldwide as a symbol of quality Czech crystal, craftsmanship, brilliance and beauty.


Preciosa strives to exceed their customers' needs and wishes for fine crystal gifts and decor, crystal figurines and jewelry, helping to bring and share sparkle, magic and elegance in their lives.
See all Preciosa Crystal products:
Browse our Preciosa Crystal Figurine Collection
Browse our Preciosa Crystal Jewelry Collection
Learn more about Preciosa Crystal:
Learn 18 Reason Why People Choose Preciosa Crystal
Learn Preciosas' Company History - The Masters Of Crystal